At Casa de Bellini Salon we believe in helping you achieve healthy and beautiful hair while pampering you with quality service and providing the latest style. In our pursuit of health and beauty, we are doing Keratin complex smoother which is non toxic and formaldehyde free- to control frizzy, unmanageable hair, restore strength to weakened follicles and prevent hair loss.
​All of our hair services come with a complimentary relaxing scalp massage wash and hand massage while your hair is conditioned. Treat yourself to a quality service and come visit us at Casa de Bellini Salon.
Love of beauty is taste, creating beauty is ART!
---
Mary
Stylist

Mary Luna is Co owner at Casa De Bellini Salon. She is a licensed hair designer with over 29 years experience in the beauty industry. Mary obtained her license immediately following high school as hair design was a passion of hers. She thrived on wanting to make people look and feel good about themselves.

Mary specializes in coloring, cutting, spiral perms, and keratin complex smoothing solution treatments. When you book an appointment with Mary, get ready to relax and be pampered. She has a great attention to detail when servicing her clients.

Education has always been important to Mary. She makes it a point to stay up to date on current industry trends, technology and product lines. Believing in the integrity of the hair, and taking good care of it, she only uses the best products on your hair that will not only help the color last it will keep it healthy.

Mary believes in this business, you can never stop learning and thrives on gaining more experience and information. She is very excited about owning her own salon, as it has always been dream of hers. Mary is always looking forward to meeting new faces and providing you world class service at Casa de Bellini Salon.

Desiree
​Stylist

Desiree has been in the beauty industry since 1982. She has owned several beauty salons and has worked with the most renowned and inspirational people in the industry, such as Vidal Sasson, Paul Michell, Horst (Aveda), Rusk, Toni & Guy, and Martin Parson. She's also worked with various artistic teams such as Goldwell, Sebastian, Redken, Joico and Jean Louis David of Paris.

Desiree prides herself in giving her clients the ultimate customer service by taking them on a journey of exploring the possibilities of haircutting, hair styling and coloring while in a relaxing professional setting and creating a signature look that is right for you.

Desiree specializes in multi-dimensional and corrective color and also loves to play with texture such as removing frizz or curl while adding movement and volume.
Desiree will also make sure that she has provided her clients with the knowledge of showing you how to duplicate your style on a day to day basis and the tools you will need to maintain the health and beauty of your new signature look.
​
Desiree uses the highest quality products and enjoys taking continuing education that keeps her up to date with technology and keeping up with the latest trends in fashion. Desiree works with not only woman but also invites men and children.

Monique
​Stylist

Monique, a stylist with eight years experience. I started in this industry doing styling and Make-up artistry. I worked for TV and film,high fashion photography and was a make up artist educator for The MAKE -UP ARTIST ACADEMY.

I have the passion to making others feel amazing about their selves. I also specialize in color, color correction, hair extensions and style. My goal with every individual in my chair is to achieve your goal in what makes you feel great, I'm very passionate about one on one time so I'm never over lapped with other clients on your time.

​I want you to feel the experience of being pampered as if your in a 5 star vacation. To me service and satisfaction is #1. Well that's all for now hope to meet you all soon.




Powered by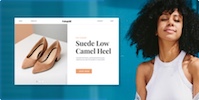 Create your own unique website with customizable templates.